Tushar Gems 2 Mukhi/Faced Indian Rudraksha Natural and Certified Astrological Two Mukhi/Faced Rudraksha Positive Effect Unisex Both for Men Women Brown Color
₹ 899.00
SKU: 2 - Mukhi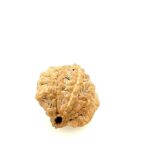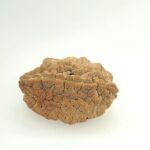 Tushar Gems 2 Mukhi/Faced Indian Rudraksha Natural and Certified Astrological Two Mukhi/Faced Rudraksha Positive Effect Unisex Both for Men Women Brown Color
₹ 899.00
Description
Spread the loveWhat is Rudraksha ? Rudraksha (IAST: rudrākṣa) refers to a stonefruit, the dried stones of which are used as prayer beads by Hindus (especially Shaivas), as well as by Buddhists and Sikhs. The rudraksha stones are produced by several species of large, evergreen, broad-leaved tree in the genus Elaeocarpus, the principal species of
Tushar Gems 2 Mukhi/Faced Indian Rudraksha Natural and Certified Astrological Two Mukhi/Faced Rudraksha Positive Effect Unisex Both for Men Women Brown Color
₹ 899.00
Description
What is Rudraksha ?
Rudraksha (IAST: rudrākṣa) refers to a stonefruit, the dried stones of which are used as prayer beads by Hindus (especially Shaivas), as well as by Buddhists and Sikhs.
The rudraksha stones are produced by several species of large, evergreen, broad-leaved tree in the genus Elaeocarpus, the principal species of which is Elaeocarpus ganitrus.
The stones are associated with the Hindu deity Shiva and are commonly worn for protection and for chanting mantras such as Om Namah Shivaya (Sanskrit: ॐ नमः शिवाय; Om Namaḥ Śivāya).
The stones are primarily sourced from India, Indonesia and Nepal for jewellery and malas (garlands); they are valued similarly to semi-precious stones.
Various meanings and interpretations are attributed to rudraksha stones with different numbers of """"""""faces"""""""" (Sanskrit: मुख, romanized: mukha, lit. 'face') or locules and rare or unique stones are highly prized and valued.
2 – Mukhi/ Face
Two mukhi rudraksha represents the symbol of "Ardhnareeshwar", a combined image of Lord Shiva and Goddess Parvati. It also known as a "BEAD OF UNITY". It helps in harmonizing relations between two individuals- Husband-wife, father-son, or friends. It controls the malefic effects of moon. A person, who wears this, is bestowed with wealth, harmony and unity. At the time of wearing this rudraksha, one should chant the beej-mantra –
"OM NAMAH".
Specification :
1. Product Id : NMAT3
2. Weight : 3.00 GM
3. Color : Brown
4. Shape : Oval
5. Un – Studded
6. Texture : Very Good
7. Art. Face : N/A
8. Natural face : 2
9. X-Ray : Natural Compartment
Benefits of Two Mukhi Rudraksha:
1. It exalts the planet Moon.
2. It creates a divine protection layer around.
3. It balanced the mind and crown chakras.
4. It attracts blessings of Lord Shiva & Shakti.
5. It frees you from sins and karmic debts.
6. It fulfils all your noble desires.
7. It strengthens and harmonizes conjugal relationships.
8. It removes obstacles from forwarding progeny.
9. It transforms your life in a good manner.
10. It ensures success in Tantra, penance, fasts, Japa, and worships.
11. It prevents toxic relationships and separation pangs, thus, promotes emotional stability.
12. It helps in controlling wicked emotions such as jealousy, anger, lethargy, passiveness, and disappointment.
13. It develops a focus & determination inside, which helps in achieving goals.
14. It improves your performance in education, a job, creative chores, business, or anything you are embarking on.
15. It is a powerful amulet which protects from Tantric attacks, black magic, and the evil eye.
16. It removes doubts, gets mental clarity, and develops self-confidence.
17. It helps you achieve the deepest state of meditation and such practices.
Tags : rudraksha Mala For Male female men women Original Certified ek 1 2 3 4 5 6 7 8 9 10 11 Mukhi real fruit plant bracelet Beads lab tested pure natural quality nepali Indonesian indian"