Original Indian 3 Faced / 3 Mukhi Rudraksha Bead With Certificate
₹ 999.00
SKU: 3- Mukhi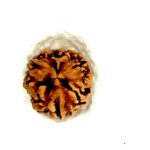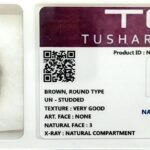 Original Indian 3 Faced / 3 Mukhi Rudraksha Bead With Certificate
₹ 999.00
Description
Spread the loveWhat is Rudraksha ? Rudraksha (IAST: rudrākṣa) refers to a stonefruit, the dried stones of which are used as prayer beads by Hindus (especially Shaivas), as well as by Buddhists and Sikhs. The rudraksha stones are produced by several species of large, evergreen, broad-leaved tree in the genus Elaeocarpus, the principal species of
Original Indian 3 Faced / 3 Mukhi Rudraksha Bead With Certificate
₹ 999.00
Description
What is Rudraksha ?
Rudraksha (IAST: rudrākṣa) refers to a stonefruit, the dried stones of which are used as prayer beads by Hindus (especially Shaivas), as well as by Buddhists and Sikhs.
The rudraksha stones are produced by several species of large, evergreen, broad-leaved tree in the genus Elaeocarpus, the principal species of which is Elaeocarpus ganitrus.
The stones are associated with the Hindu deity Shiva and are commonly worn for protection and for chanting mantras such as Om Namah Shivaya (Sanskrit: ॐ नमः शिवाय; Om Namaḥ Śivāya).
The stones are primarily sourced from India, Indonesia and Nepal for jewellery and malas (garlands); they are valued similarly to semi-precious stones.
Various meanings and interpretations are attributed to rudraksha stones with different numbers of """"""""faces"""""""" (Sanskrit: मुख, romanized: mukha, lit. 'face') or locules and rare or unique stones are highly prized and valued.
3 – Mukhi/ Face :
Three Mukhi Rudraksha beads are round or oval in shape with three lines or faces. Three Mukhi Rudraksha is the symbol of Fire and is known for stopping all problems and changes in an individual life completely. Like fire, this Rudraksha bead engulfs past sins and helps in purifying the soul. Ruled by planet Mars.
Three Mukhi Rudraksha is the form of three types of Agni (fire) and also the symbol of Three Deva i.e. (Brahma, Vishnu, and Mahesha).
Similarly this Three Mukhi Rudraksha brings about a warm existence that is filled with blessings of three Deva's powers and its controlling planet is Mars.
Mantras of Three Mukhi Rudraksha:-
"Om Kleem Namah" and ""Om Namah Shivaya""
Specification :
1. Product Id : NMAT16
2. Weight : 2.680 GM
3. Color : Brown
4. Shape : Oval
5. Un – Studded
6. Texture : Very Good
7. Art. Face : N/A
8. Natural face : 3
9. X-Ray : Natural Compartment
10. Presiding Deity: Agni
11. Ruling Planet: Mars
12. Beej Mantra: Om Kleem Namah
Benefits of Two Mukhi Rudraksha:
1. The wearer gains the power of vision when blessed.
2. Increases memory power, skin glow, wit, and intelligence.
3. It is said to make the wearer fearless, courageous, powerful and enhances self-confidence.
4. It helps in subduing the negative effects of Mars.
5. It is believed to be good for children who are prone to accidents and sickness.
6. A single three Mukhi Rudraksha in a red silk thread is beneficial for them.
7. It is believed to be effective for people suffering from anemic conditions.
8. It is good for boosting your energy levels, decreases skin diseases, overcoming laziness and improves blood circulation in the human body.
9. This is in Rudralife's trademark combination "Swasthva Bandh" which is very widely required after.
Tags : rudraksha Mala For Male female men women Original Certified ek 1 2 3 4 5 6 7 8 9 10 11 Mukhi real fruit plant bracelet Beads lab tested pure natural quality nepali Indonesian indian