Lab Grown Diamond 2.02 Carat IGI Certification
₹ 210,652.00
SKU: F_2.02ct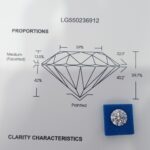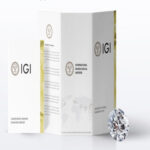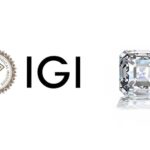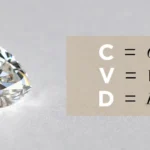 Lab Grown Diamond 2.02 Carat IGI Certification
₹ 210,652.00
Feartures of Cvd :
2.02 Carat
IGI Certification
Round Shape
F Color
VVS1 Clarity
Lab Grown Diamond 2.02 Carat IGI Certification
₹ 210,652.00
Feartures of Cvd :
2.02 Carat
IGI Certification
Round Shape
F Color
VVS1 Clarity
Description
LAB GROWN DIAMONDS :
CVD Lab grown diamonds are identical to natural diamonds but made in the lab by Chemical Vapour Deposition. Learn how CVD diamonds are made, if and how they different to other lab and natural diamonds, and if a CVD diamond is right for you.
What is a CVD diamond?
CVD stands for Chemical Vapour Deposition, and commonly use name for diamonds grown in a laboratory via a process of chemical vapour deposition. This differs from another process commonly-used to create lab grown diamonds, HPHT (High Pressure High Temperature).
CVD diamonds human-made diamonds, but identical to natural diamonds and 100% authentic diamonds. In fact, it is impossible to tell a CVD diamond apart from a natural diamond without specialist equipment.
Lab diamonds are becoming an increasingly popular choice amongst engagement ring and jewellery buyers – and the CVD process is recognised as the best method of lab diamond creation. So, Some of the benefits of CVD diamond jewellery include ethical origins, sustainability, cheaper prices and top quality, high spec diamonds. As Per CVD diamonds increase in popularity, Queensmith's gemmologists boast specialist expertise in the field of sourcing and selecting beautiful CVD diamonds for the best value for money.
The main difference between rough CVD and HPHT diamonds is their formation. CVD diamonds grow into a cubic shape, whereas HPHT diamonds grow into a cuboctahedron. Only a carefully trained expert would be able to tell the difference, though.
Both GIA and IGI assess CVD diamonds for their characteristics, to give an accurate reading of their quality, which then guides the pricing of the stone. GIA and IGI laser imprint a unique code on the girdle of the stone, only viewable under magnification, which corresponds to the paper (or digital) certificate.