Europion Machine Cut Cz 5A Quality 0.90 to 3.00 mm
₹ 1,125.00 – ₹ 3,700.00
SKU: euro_machine cut_5A-1
Sale!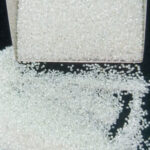 Europion Machine Cut Cz 5A Quality 0.90 to 3.00 mm
₹ 1,125.00 – ₹ 3,700.00
Description
Spread the loveCubic zirconia is durable, affordable and probably the most look-alike diamond simulant out there. In fact, it's so hard to distinguish cubic zirconia from diamonds that often celebrities wear CZ replicas instead of their expensive diamond jewelry and no one is any wiser!
Europion Machine Cut Cz 5A Quality 0.90 to 3.00 mm
₹ 1,125.00 – ₹ 3,700.00