9 Mukhi Rudraksha Nepali Original Bead Lab Certified Highly Rated for Men & Women
₹ 1,599.00
SKU: 9- Mukhi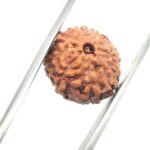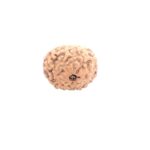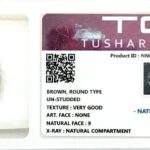 9 Mukhi Rudraksha Nepali Original Bead Lab Certified Highly Rated for Men & Women
₹ 1,599.00
Description
Spread the loveWhat is Rudraksha ? Rudraksha (IAST: rudrākṣa) refers to a stonefruit, the dried stones of which are used as prayer beads by Hindus (especially Shaivas), as well as by Buddhists and Sikhs. The rudraksha stones are produced by several species of large, evergreen, broad-leaved tree in the genus Elaeocarpus, the principal species of
9 Mukhi Rudraksha Nepali Original Bead Lab Certified Highly Rated for Men & Women
₹ 1,599.00
Description
What is Rudraksha ?
Rudraksha (IAST: rudrākṣa) refers to a stonefruit, the dried stones of which are used as prayer beads by Hindus (especially Shaivas), as well as by Buddhists and Sikhs.
The rudraksha stones are produced by several species of large, evergreen, broad-leaved tree in the genus Elaeocarpus, the principal species of which is Elaeocarpus ganitrus.
The stones are associated with the Hindu deity Shiva and are commonly worn for protection and for chanting mantras such as Om Namah Shivaya (Sanskrit: ॐ नमः शिवाय; Om Namaḥ Śivāya).
The stones are primarily sourced from India, Indonesia and Nepal for jewellery and malas (garlands); they are valued similarly to semi-precious stones.
Various meanings and interpretations are attributed to rudraksha stones with different numbers of """"""""""""""""faces"""""""""""""""" (Sanskrit: मुख, romanized: mukha, lit. 'face') or locules and rare or unique stones are highly prized and valued.
9 – Mukhi/ Face
9 Mukhi Rudraksha is the symbol of Dharamraj. 9 Mukhi Rudraksha belongs to nine powers and also nine Naag( snake, Cobra) resides in it. This Rudraksha removes all sins and provides all comforts and happiness. The term Rudraksha (Rudra i.e. Shiva + aksha i.e. eye) stands for the eyes of Lord Shiva or Rudra implying thereby that it was pleasant to the eyes of Lord Shiva, and hence named in His Honour.
Mantra to enchant for this Rudraksh bead is ""OM HREEM HUM NAMAH"".
significance of nine 9 mukhi rudraksha nepal :
the wearer remains free from any fear related to ghosts and evil souls.
it helps to win over all the enemies.
with the power of goddess durga, it destroys sins and worries.
it reduces the negative influence of rahu.
Benefits of nine 9 mukhi rudraksha nepali :
the wearer of this rudraksha gets name, fame, courage and power.
it makes the life of the wearer successful in his life.
this rudraksha make the user dynamic.
after wearing this rudraksha, the wearer becomes fearless and brave.
Medicinal benefit of the nine 9 mukhi rudraksha nepal :
it regulates the functioning of brains.
it takes care of the nervous system very well.
it is helpful in curing psychological disorders like phobia.
Note : according to the astrology, nine 9 mukhi rudraksha nepal helps in reducing negative impact of rahu/ketu that are diseases of lungs, fever, eye pain, bowel pain, skin disease, body pain, etc.
Tags : rudraksha Mala For Male female men women Original Certified ek 1 2 3 4 5 6 7 8 9 10 11 Mukhi real fruit plant bracelet Beads lab tested pure natural quality nepali Indonesian indian.