8 Mukhi Rudraksha Nepal Original Certified Blessing Ganesha Ashta Mukhi Rudraksha
₹ 1,499.00
SKU: 8- Mukhi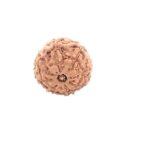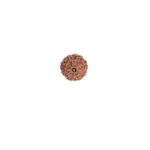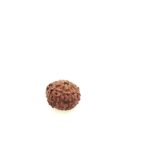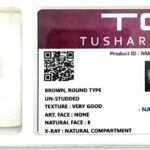 8 Mukhi Rudraksha Nepal Original Certified Blessing Ganesha Ashta Mukhi Rudraksha
₹ 1,499.00
Description
Spread the loveWhat is Rudraksha ? Rudraksha (IAST: rudrākṣa) refers to a stonefruit, the dried stones of which are used as prayer beads by Hindus (especially Shaivas), as well as by Buddhists and Sikhs. The rudraksha stones are produced by several species of large, evergreen, broad-leaved tree in the genus Elaeocarpus, the principal species of
8 Mukhi Rudraksha Nepal Original Certified Blessing Ganesha Ashta Mukhi Rudraksha
₹ 1,499.00
Description
What is Rudraksha ?
Rudraksha (IAST: rudrākṣa) refers to a stonefruit, the dried stones of which are used as prayer beads by Hindus (especially Shaivas), as well as by Buddhists and Sikhs.
The rudraksha stones are produced by several species of large, evergreen, broad-leaved tree in the genus Elaeocarpus, the principal species of which is Elaeocarpus ganitrus.
The stones are associated with the Hindu deity Shiva and are commonly worn for protection and for chanting mantras such as Om Namah Shivaya (Sanskrit: ॐ नमः शिवाय; Om Namaḥ Śivāya).
The stones are primarily sourced from India, Indonesia and Nepal for jewellery and malas (garlands); they are valued similarly to semi-precious stones.
Various meanings and interpretations are attributed to rudraksha stones with different numbers of """"""""""""""""faces"""""""""""""""" (Sanskrit: मुख, romanized: mukha, lit. 'face') or locules and rare or unique stones are highly prized and valued.
8 – Mukhi/ Face
8 Mukhi Rudraksha is one of the Popular Rudraksha of Nepal Origin 8 Face Rudraksha is Blessed By Lord Ganesh Aath Mukhi Rudraksha has Eight Line On The Surface Which Shows Its Originality Eight Face Rudraksha.
The combination of Rudra ("Shiva") and Aksha ("Teardrops") makes it more unique and profound with 8 Mukhi Rudraksha high vibrations. Wearing 8 Mukhi Rudraksha will increase your peace of mind, concentration level, and clarity on people's perspectives.
Modern science has progressed a lot, but many research studies support ancient beliefs with the significance of 8 Mukhi Rudraksha associated with Rudra Lord Shiva's Rudraksha beads. Many researchers confirmed that there are some kinds of benefits after wearing 8 Mukhi Rudraksha as it has immense divine power. Moreover, 8 Mukhi Rudraksha possess powerful Paramagnetic, Electromagnetic, and analytic properties with several health benefits instead of religion, caste, nationality, gender, or creed.
Significance of 8 Mukhi Rudraksha Nepali.
8 Mukhi Rudraksha brings peace, prosperity, happiness, and contentment to the wearer's life.
8 Mukhi Rudraksha removes obstacles as it is graced by Lord Ganesha and brings success to the wearer's life.
8 Mukhi Rudraksha gives the power to its wearer with smell and initiation power while it removes Ketu's malefic effects.
8 Mukhi Rudraksha effectively increases the connection with Lord Ganesha and also blesses you with high intellect and wisdom.
Vedic and Astrological Importance :
Ruling Deity: Lord Shiva and Lord Ganesha
Ruling Planet: All Planets paticularly Planet Ketu
Ruling Nakshatra: Ardra (आर्द्रा) and Shatabhisha (उत्तरभाद्र)
8 Mukhi Rudraksha balances the Muladhara chakra, located at the base of a person's spinal cord. The Muladhara chakra forms the border between the human and animal consciousness.
8 Mukhi Rudraksha is linked to the unconscious mind, where people's past life karma is stored with their actions and experiences. Thus, according to the karmic Law, the Muladhara Chakra contains the future destiny course of activities that the people will take. Muladhara chakra also develops our personality.
Tags : rudraksha Mala For Male female men women Original Certified ek 1 2 3 4 5 6 7 8 9 10 11 Mukhi real fruit plant bracelet Beads lab tested pure natural quality nepali Indonesian indian.