6 Mukhi Rudraksha Original Certified For Unisex Nepal Origin
₹ 1,299.00
SKU: 6- Mukhi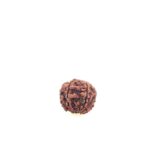 6 Mukhi Rudraksha Original Certified For Unisex Nepal Origin
₹ 1,299.00
Description
Spread the loveWhat is Rudraksha ? Rudraksha (IAST: rudrākṣa) refers to a stonefruit, the dried stones of which are used as prayer beads by Hindus (especially Shaivas), as well as by Buddhists and Sikhs. The rudraksha stones are produced by several species of large, evergreen, broad-leaved tree in the genus Elaeocarpus, the principal species of
6 Mukhi Rudraksha Original Certified For Unisex Nepal Origin
₹ 1,299.00
Description
What is Rudraksha ?
Rudraksha (IAST: rudrākṣa) refers to a stonefruit, the dried stones of which are used as prayer beads by Hindus (especially Shaivas), as well as by Buddhists and Sikhs.
The rudraksha stones are produced by several species of large, evergreen, broad-leaved tree in the genus Elaeocarpus, the principal species of which is Elaeocarpus ganitrus.
The stones are associated with the Hindu deity Shiva and are commonly worn for protection and for chanting mantras such as Om Namah Shivaya (Sanskrit: ॐ नमः शिवाय; Om Namaḥ Śivāya).
The stones are primarily sourced from India, Indonesia and Nepal for jewellery and malas (garlands); they are valued similarly to semi-precious stones.
Various meanings and interpretations are attributed to rudraksha stones with different numbers of """"""""""""""""faces"""""""""""""""" (Sanskrit: मुख, romanized: mukha, lit. 'face') or locules and rare or unique stones are highly prized and valued.
6 – Mukhi/ Face
Six 6 Mukhi Rudraksha represents the power of Lord Shiva's second son, Kumar Kartikeya. Worshipping can bless the owner with learning, wisdom, knowledge, and increase his willpower.
6 Mukhi Rudraksha is helpful in increasing wisdom, enhancing the power of expressions and increasing willpower. Wearing or worshiping the Six 6 Mukhi Rudraksha Nepal makes happy the Goddess of wealth, Mahalakshmi. It helps in improving oratory skills that can influence any assembly or group of people. It is also popular to purify a person from serious sins committed.
6 Mukhi Rudraksha is very beneficial for the Studies of Students. It gives Money and Prosperity to the wearer with vehicles and sense pleasures. The wearer of 6 Mukhi Rudraksha beads has the power of Sammohan (positive energy fascination) in him/her. Increases the Positive vibrations of attracting other individuals. 6 Mukhi Rudraksha bead energized mind so that the wearer becomes intelligent & witty.
6 Mukhi Rudraksha takes energy from the mother earth and gives stamina and physical tolerance to the wearer.
6 Mukhi Rudraksha can be worn on the right hand, single or in combination with beads of other Rudraksha to fight the speech defects like stammering.
Mantra : Om Hareem Namah !!
Benefits of wearing the 6 Mukhi Rudraksha :
General Benefits:
It is said to be good for the intellect and it aids in improving ones communication skills. When invoked, it is believed to bless the wearer with wisdom, increased intelligence, will power and a steady mind. It said to improve artistic qualities, expression and oratory skills.
Spiritual benefits:
Ancient texts say that wearing a six mukhi energizes the Svadhisthana Chakra (the sacral chakra) to improve vitality and clear any obstructive energy.
Health Benefits:
It is believed to be good for the reproductive organs and strengthens the prostate glands in the males. It helps in mitigating gynecological issues in women. It is found useful in strengthening the functions of nerves and muscles. It is said to help keep diabetes and thyroid under control.
Tags : rudraksha Mala For Male female men women Original Certified ek 1 2 3 4 5 6 7 8 9 10 11 Mukhi real fruit plant bracelet Beads lab tested pure natural quality nepali Indonesian indian.